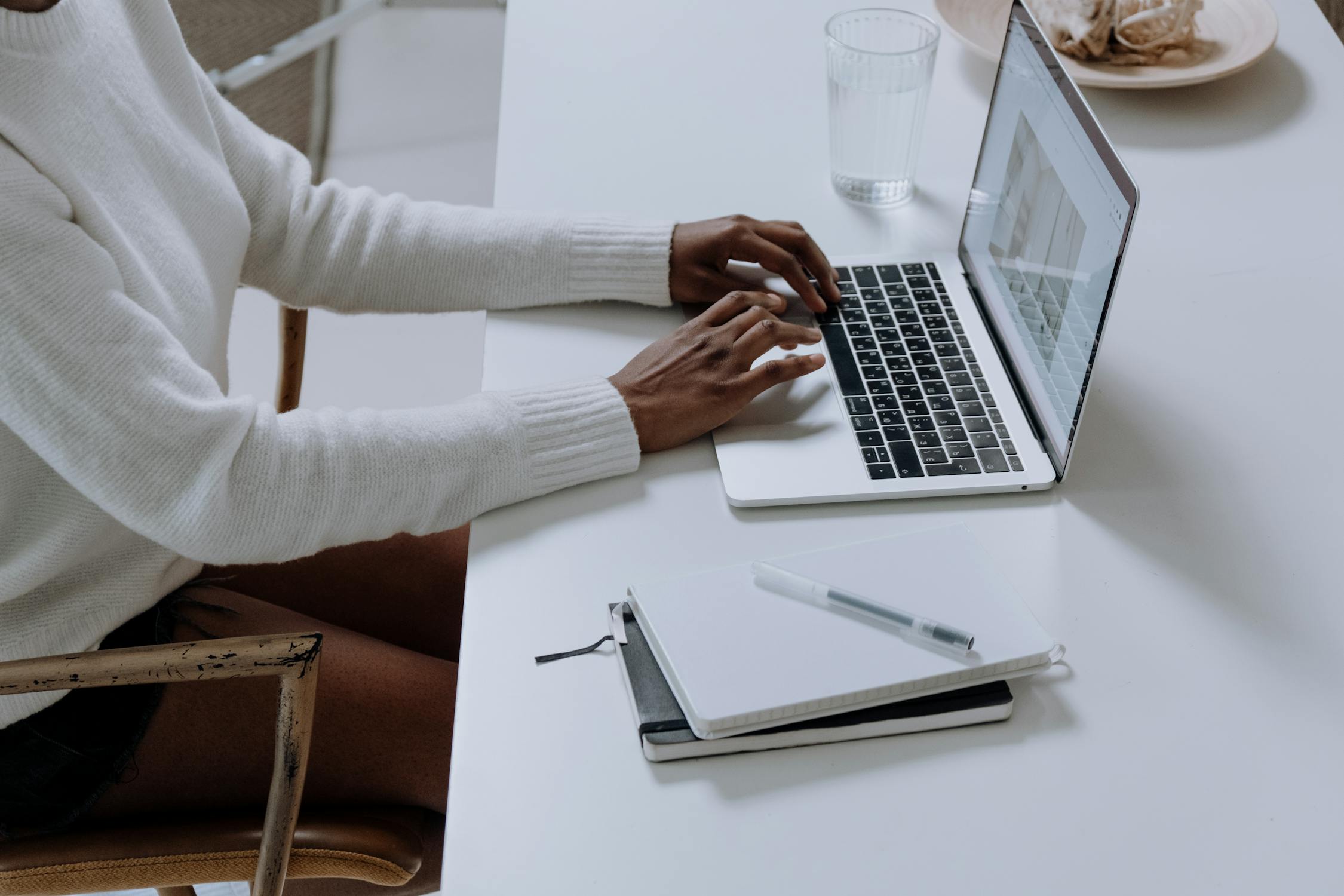 What if you could make money doing the thing you love? Many of us dream of turning our passion into a job. One way to do this is to start a business or go freelance. This gives you the freedom to do things your way allowing you to fully cater your work to your passion. The following guide delves more into some of the ways of turning your passion into profit.
Finding A Way To Monetize Your Passion
There are so many startup ideas that could allow you to monetize your passion. A few great examples include:
Turning a craft hobby into a craft business. You could sell your crafts on Etsy or attend craft fairs.
Turning a love of guitar playing into a guitar tutor business. You can teach others how to play guitar either in person or online.
Harnessing your love of travelling by starting a travel vlog. You may be able to monetize this through advertising and sponsorships.
Monetizing a passion isn't always easy. A lot of people want to make money doing the thing they love, so there could be a lot of competition. You'll often have to make sacrifices if you want to turn your passion into a full source of income – this could take some of the joy out of it.
For a lot of people, turning a passion into a side hustle is more rewarding – you still have the main job to support your income, while your passion simply supplements this, allowing you to not worry too much about how much money you're making.
Setting A Price
It's important to know how much you are worth. The most profitable passions are ones that you have practiced for years and become an expert in. If your passion is baking but you can only bake very basic cakes, you won't be able to charge a lot for your service. However, if you've been baking for years and have mastered more complex baking, you'll likely be able to charge more for your expertise.
Take a look at what your competitors are charging and try to match them with a similar price. Take into account any materials or tools you'll have to buy – you should be making more than you are spending. It's possible you may have to take out a loan initially for equipment or web design, so take into account any loan repayments into your monthly spending. Being able to build a reputation will eventually allow you to charge more.
Establishing Your USP
A USP (unique selling proposition) is the aspect of your business that makes you unique. Because you'll likely have a lot of competition, you'll need to find a way of separating yourself from the crowd. 
Let's imagine you want to turn your love of dogs into a dog-sitting business. What can you do to set your service apart from other dog-sitting services in the area? Perhaps you could provide a dog grooming service along with dog-sitting? Perhaps you could also do some basic house-sitting such as watering plants for people going on vacation without their dog? Think outside of the box to make your service special. It could be worth doing competitor research to try out what your competitors aren't doing.
Investing In Marketing
Attracting customers requires doing some marketing. There are so many different ways to market a business. You should consider trying several different channels while keeping to a budget. 
What is a good example of a successful marketing strategy? Let's imagine you love weight-lifting and you've started a weight-lifting business. A few ways to market your service could include:
Setting up a website dedicated to explaining your service
Investing in SEO in order to boost the rankings of your website
Encouraging positive reviews on Google
Setting up social media pages and running targeted ads
Creating video content using a video production company such as a weightlifting video tutorial
Starting a blog to offer basic weightlifting tips and attract people to your website
Hanging out printed flyers and business cards at the gym
Putting up posters in strategic locations
Certain types of marketing may be better suited to certain types of business. In almost all cases, having a website is important for being seen as a legitimate business – so you should make this your first priority.
The more marketing you do, the more exposure you'll get. At the same time, it's important to know your target audience so that you're not marketing in the wrong places. Take time to create your own brand and make sure to highlight your USP within your advertising. Feel free to borrow some marketing ideas from competitors but make sure that you're not copying your competitors.
Declaring Tax
Any earnings from your passion are likely to be taxable. It's important that you keep clear records of your earnings and that you file a tax return at the end of each tax year.
If it's a small side hustle, you'll usually be able to handle your own accounting. If you plan to get a little bigger and take on employees or diversify your services, you may want to consider hiring an accountant to handle your tax return. Remember that any expenses related to your business are tax-deductible – any materials you buy, any fuel costs required to meet clients, and any marketing you invest in can be discounted from your tax. You can read up more about this online.
Meeting Legal Requirements
To turn certain passions into a business, you may have to meet certain legal requirements. For example, when starting a food business from home, your kitchen may have to meet certain hygiene standards and you may have to make certain promises when it comes to the ingredients you use. There are also laws when it comes to marketing, as well as the way in which you handle your finances.
Business law can vary a lot depending on the industry so it's worth doing your own individual research. A solicitor that deals in business law may be able to advise you on some of the requirements that are necessary within your industry. Following these requirements will prevent you from falling victim to a fine or lawsuit or even having your business closed down.
Taking It To The Next Level
When turning your passion into profit, you don't have to keep it as a small side hustle. If you're motivated enough, you can turn it into a full-time business.
Just be wary that there will be added costs and extra admin to contend with. This could make your passion less enjoyable. For example, if you've started a jewelry-making side hustle, you should consider what it will take to turn this into a full-time business – you may have to start taking large orders to make enough money, which could involve mass-producing items with machinery or having to hire employees. Alternatively, you may have to start pouring money into more elaborate jewelry designs that you can sell for more, which may require more heavy marketing to sell.
A full-time business of any kind comes with a lot of pressure. You can't have as much freedom as you would with a hobby or a side-hustle – you need to be dedicated to your passion every day so that you're making enough money to sustain yourself and your business. Make sure that you're willing to take this step.